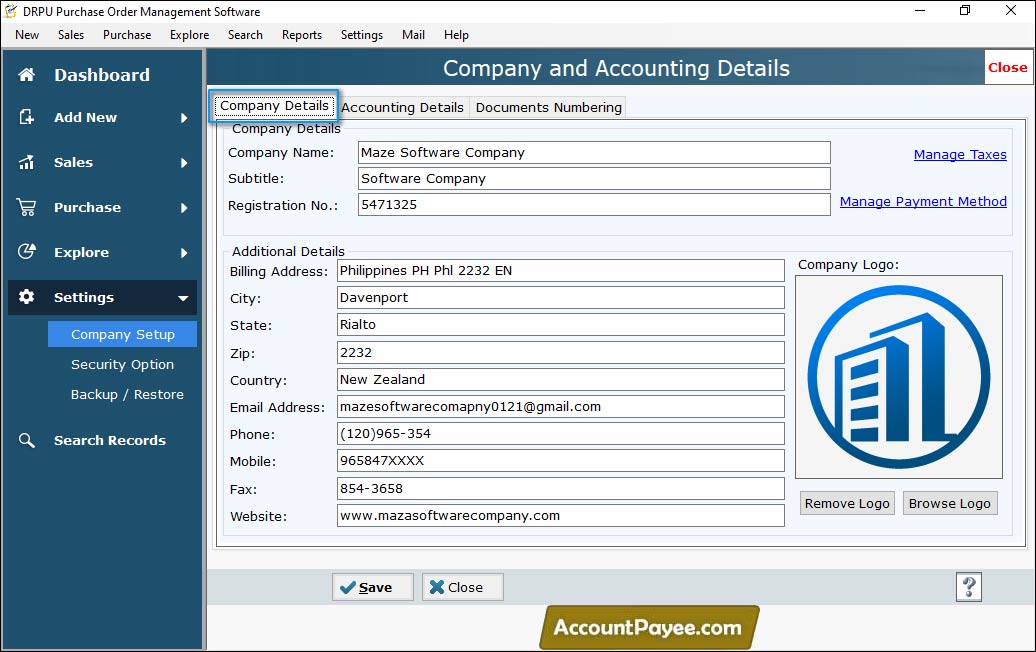 Fill all required Account Details then enter date and Bank details. After that, click Save.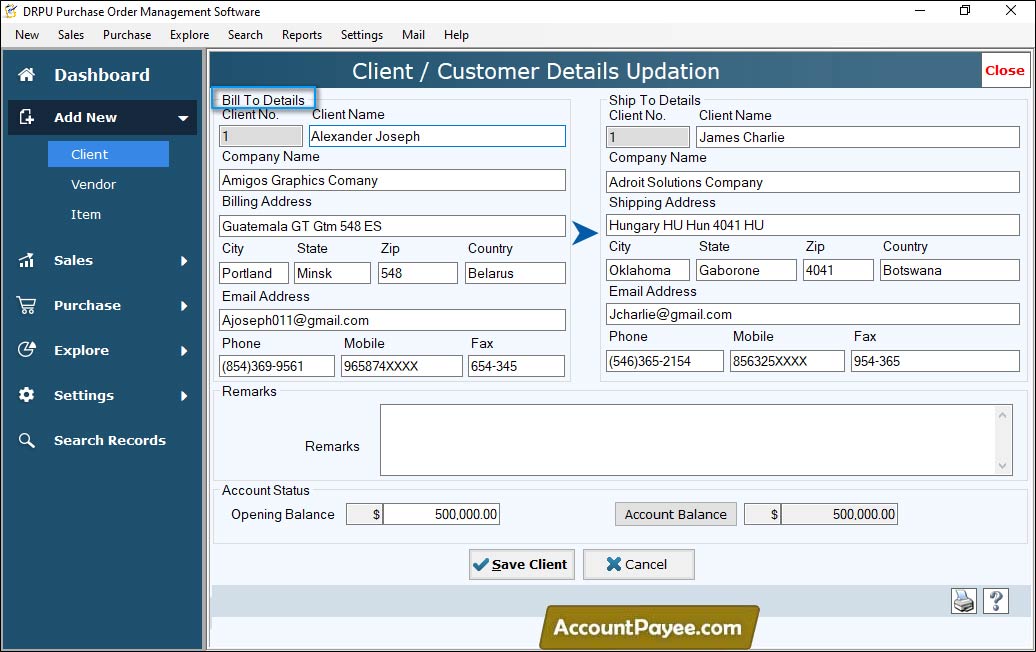 Click Client from the left panel then enter all mandatory values related to "Bill To Details" and "Ship To Details".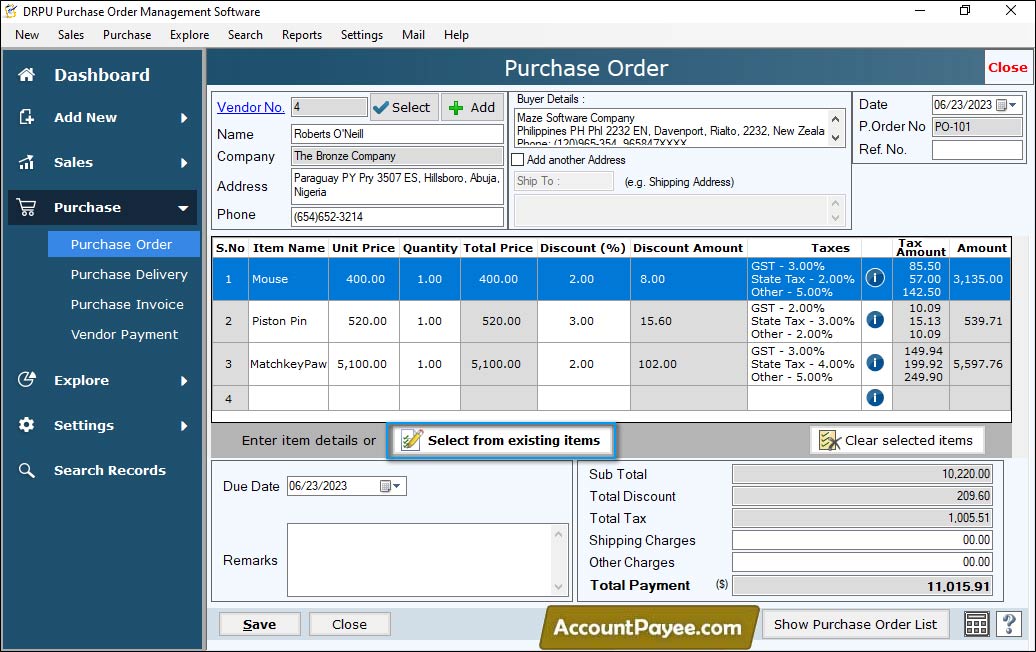 Select the rows and columns to print according to the requirements.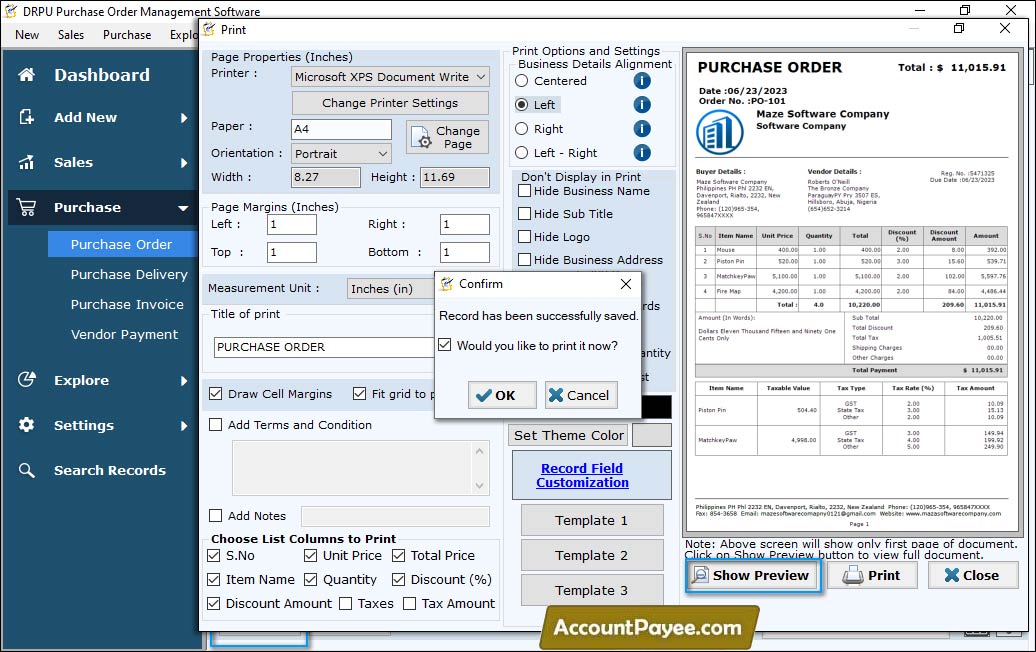 Print Preview of Client/Customer List is shown.