Employee Planner Software
Best featured and simple to operate Employee Planner Software is useful to schedule and manage overall employees activities in complete professional way. Now you have simplest solution to record overall staff activities mainly including –
Maintains employee's office incoming and outgoing timing details.
Maintains employee attendance records.
Maintains staff shifts records.
Maintains employee leave records.
Maintains staff tour and training details.
Maintains employee payroll details.
Software Features
Software easily manages multiple company employees' records at one place.
Manage employee payroll details at one place.
Option to generate payroll pay slip of employees with advance print settings.
Software is password protected utility to prevent unauthorized software access.
Manage employee's tour and training activities.
Option to generate tour and training pass in simplest way.
Data connectivity feature to connect selected company database to view and access its information.
Download freeware software demo to better understand features and working capabilities. Place order to get full featured software licensed version at cost-effective price.
Employee Planner Software Screenshots
For demonstration, we select Create New Company as shown in figure.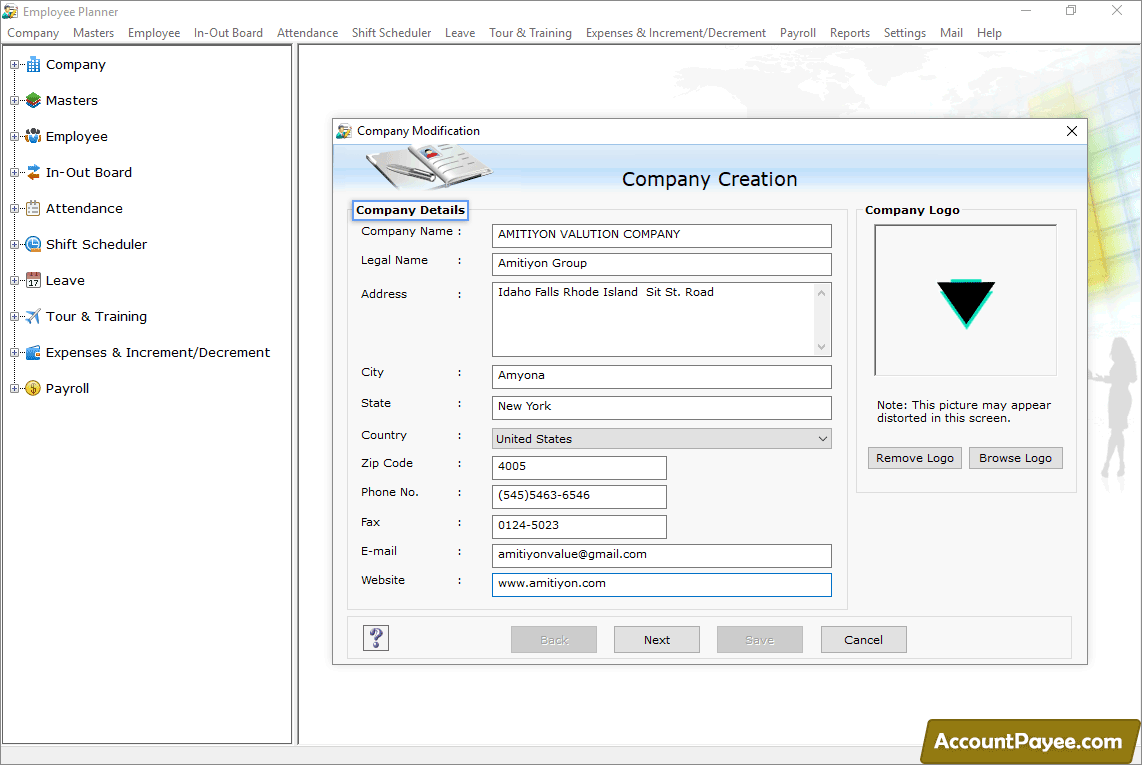 Enter all the Company Details and add company logo then click Next.
To delete the employee, enter all required Employee Details and click Delete.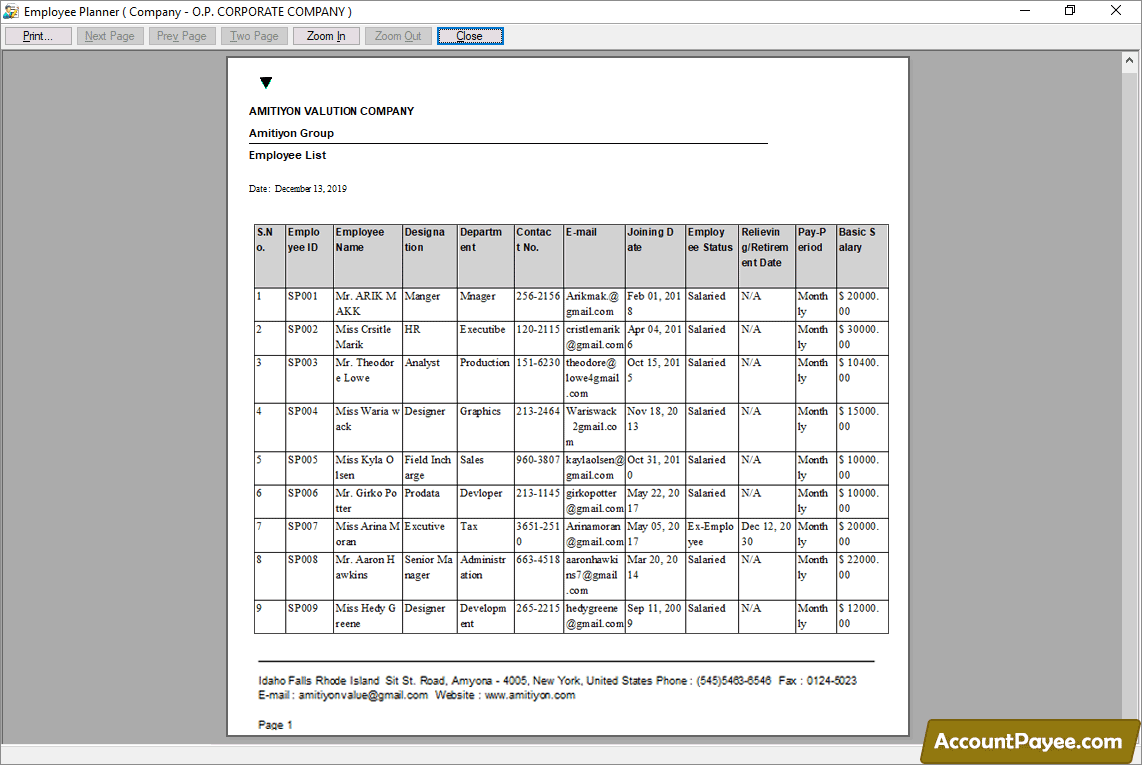 In above figure, Print screen is shown.