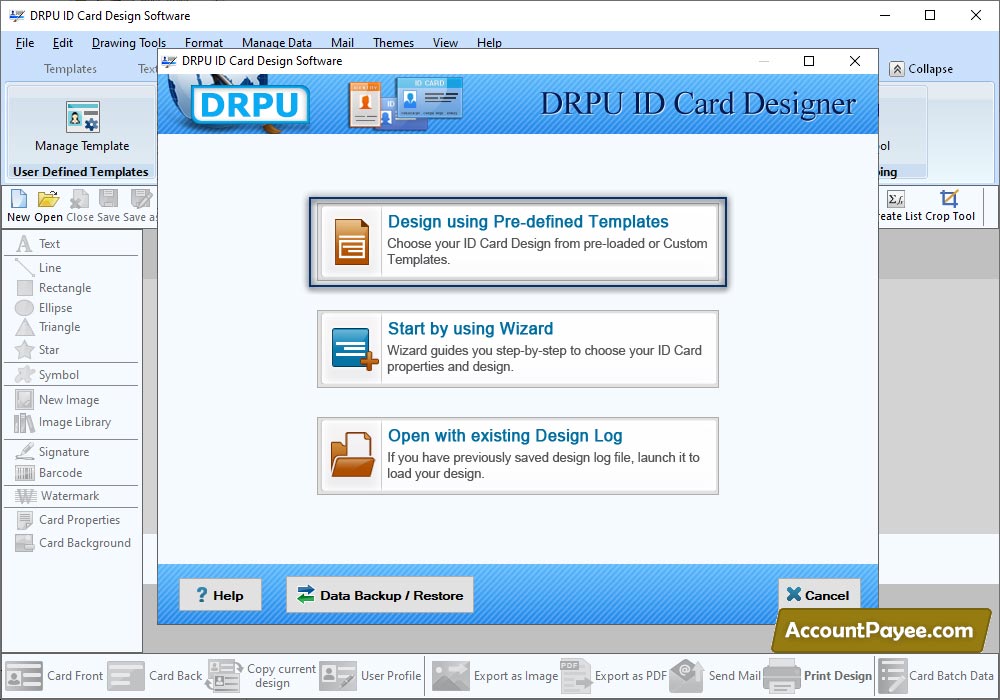 Select any one from Design using Pre-defined Template, Start By Using Wizard and Open With Existing Design Log Format then click Next.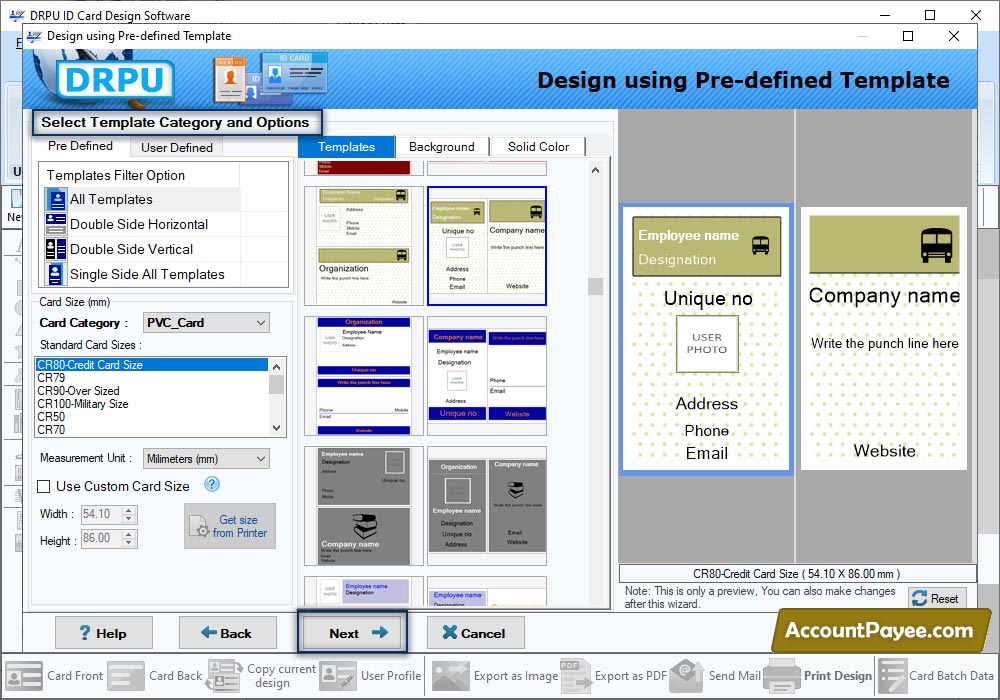 Select Template Category and Card Size then click OK.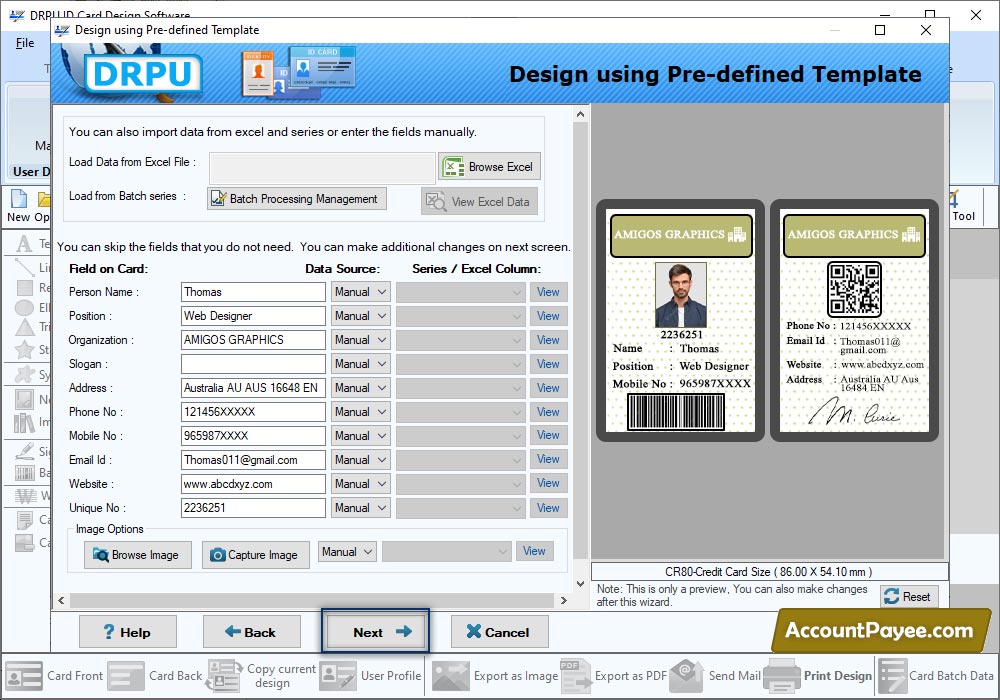 Click User Profile to fill the front side user details as shown in the figure.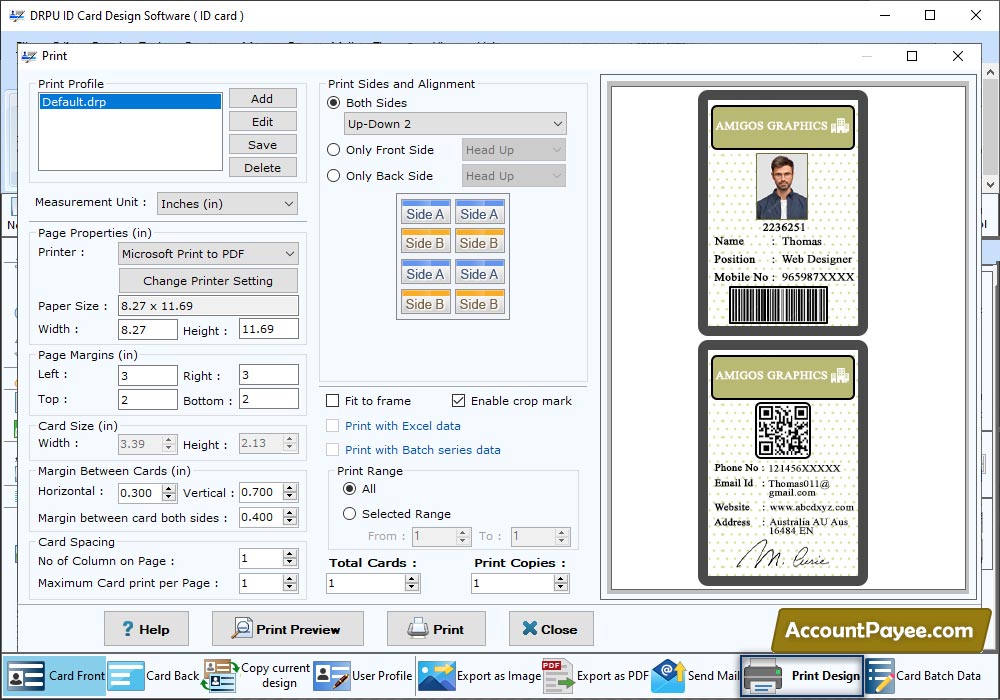 Click Print icon to set the Print Properties according to the requirements.