ID Card Design Software
Make use of ID card design software to design and create great looking identity cards as per required. ID card maker program implements variety of image designing tools along with bar code technology support for high resolution and custom style identity card creation process.
Simple ID card creation program covers all the latest features for best quality Photo ID card creation in significant way. Just use our software with option to produce great looking photo added ID cards in professional manner.
The use of ID card design software provides variety of card designing objects for creation of best quality ID cards mainly including
Employee ID card,
Students ID card,
Visitor ID card,
Faculty ID card and other similar ID Cards.
Software Features
Design your own ID using variety of ID card designing objects including Line, Ellipse, Pencil, Rectangle, Text, Barcode and other objects.
Option to create folded ID cards to cover extra information.
Include images from library or message template (both available with software) during ID card creation process.
Data Set Series feature provide option to generate multiple copies of ID cards with different text and barcode value.
Advance print settings to print designed ID cards in significant manner.
Create ID card in rectangle, rounded rectangle, ellipse, CD and DVD shape.
ID Card Design Software Screenshots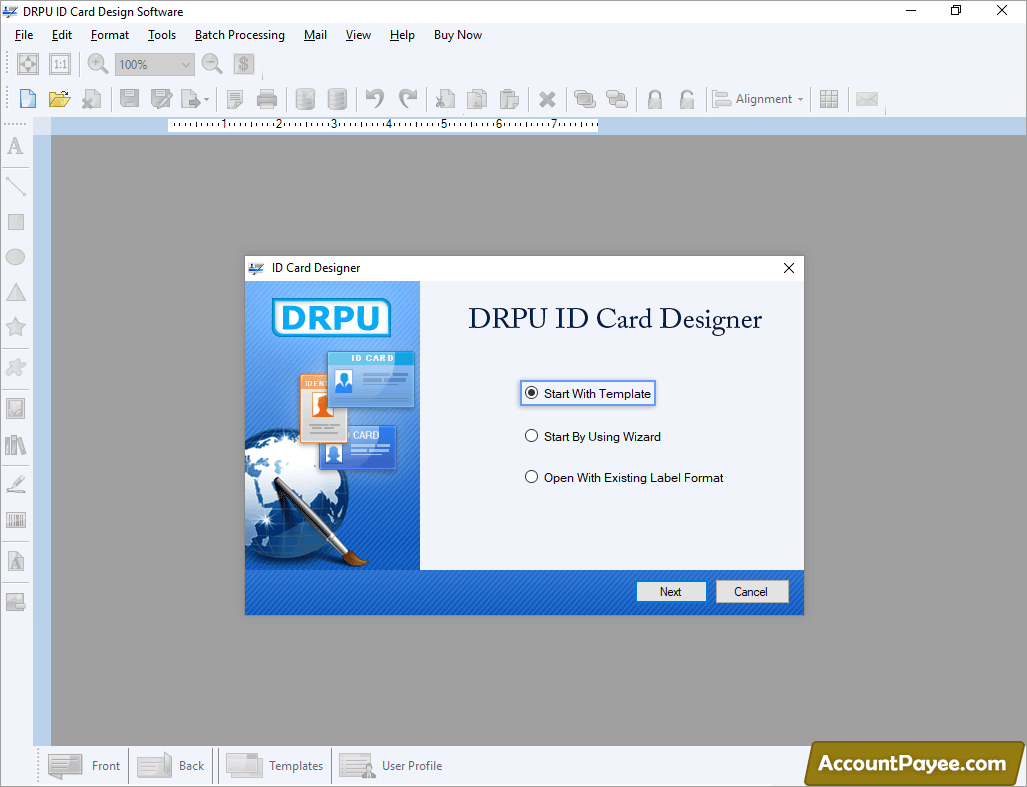 Select any one from Start with Template, Start By Using Wizard and Open With Existing Label Format then click Next.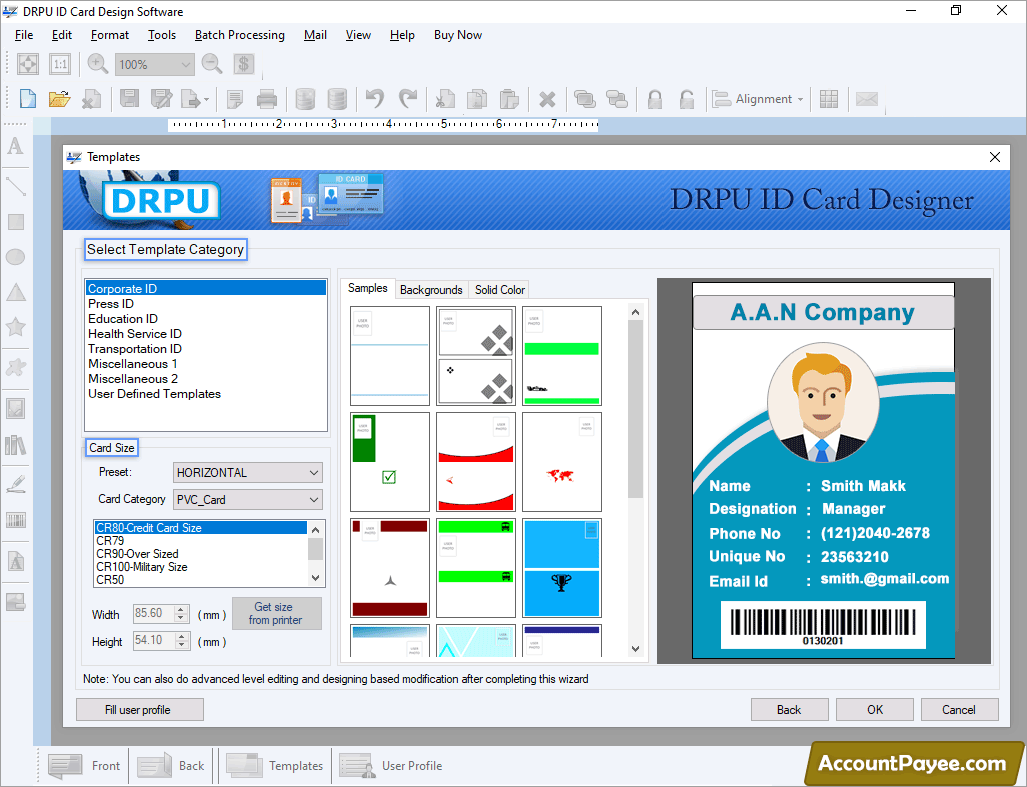 Select Template Category and Card Size then click OK.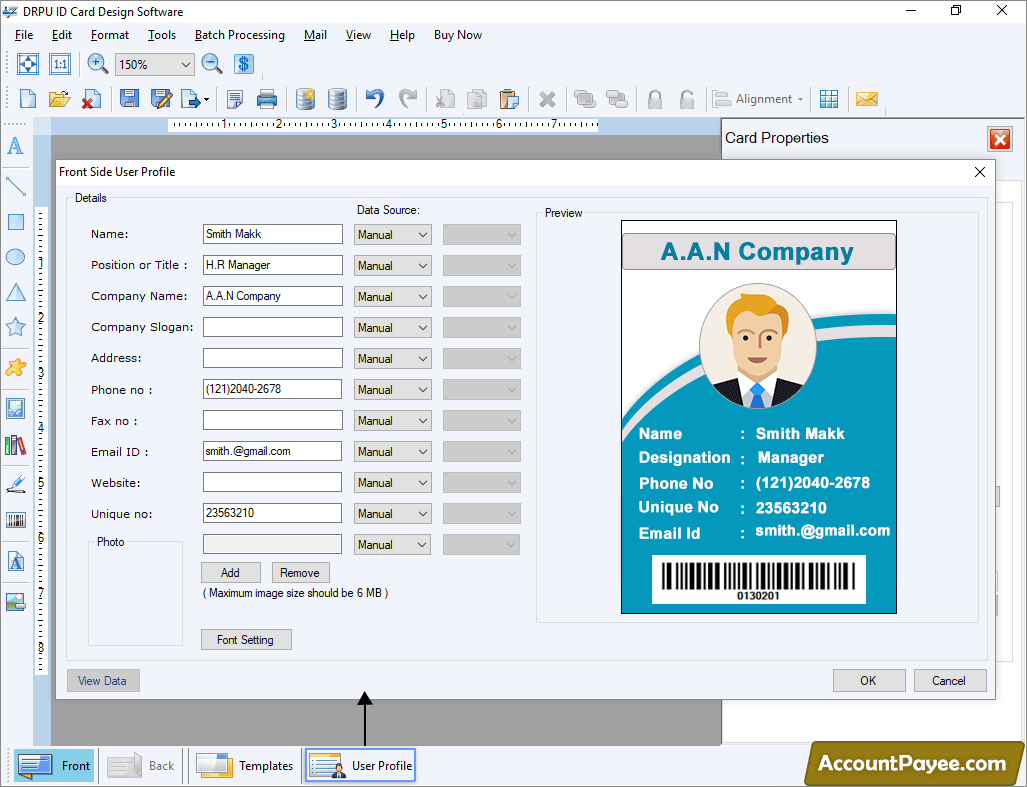 Click User Profile to fill the front side user details as shown in the figure.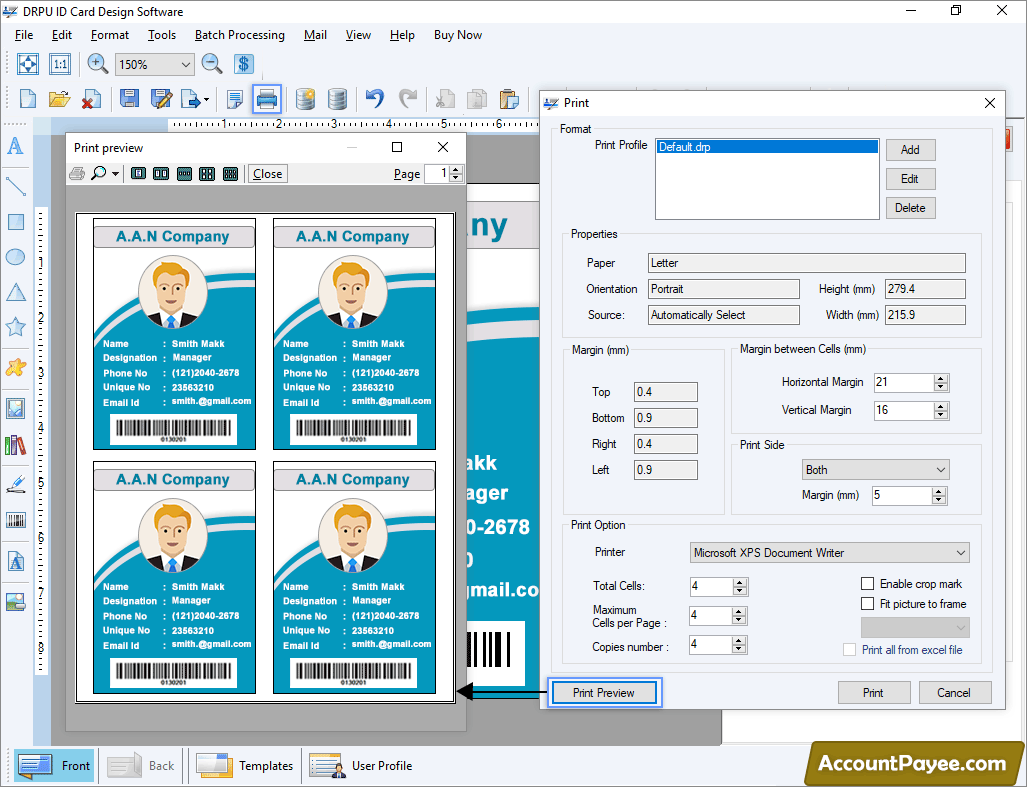 Click Print icon to set the Print Properties according to the requirements.