Greeting Card Maker Software
Now design Greeting card for any occasion including specific quotes and images with use of Greeting card maker software. Card maker software provides powerful image designing objects to design and create variety of great looking greeting cards in comprehensive manner. Put your ideas and use our software for designing great looking greeting cards.
Software simply prepare variety of greeting cards suitable for various occasion including –
Holiday greeting cards
Christmas greeting card
Easter greeting cards
Festival greeting card
New year greeting card
Father's day greeting card
Mother's day greeting card
Greeting card maker software with use of variety of image designing objects including Line, Ellipse, Pencil, Arc, Word art and similar objects provide powerful option for best quality greeting designing process.
Software Features
Design greeting cards for specific occasion in best possible manner.
Provide option to design folded greeting cards.
Advance color and font settings for high quality greeting card designing process.
Option to generate multiple copies of greeting cards with different text value.
Option to print designed greeting cards.
Save designed greeting card on PC for future reference.
No special learning required to use the greeting card designing software.
Greeting Card Maker Software Screenshots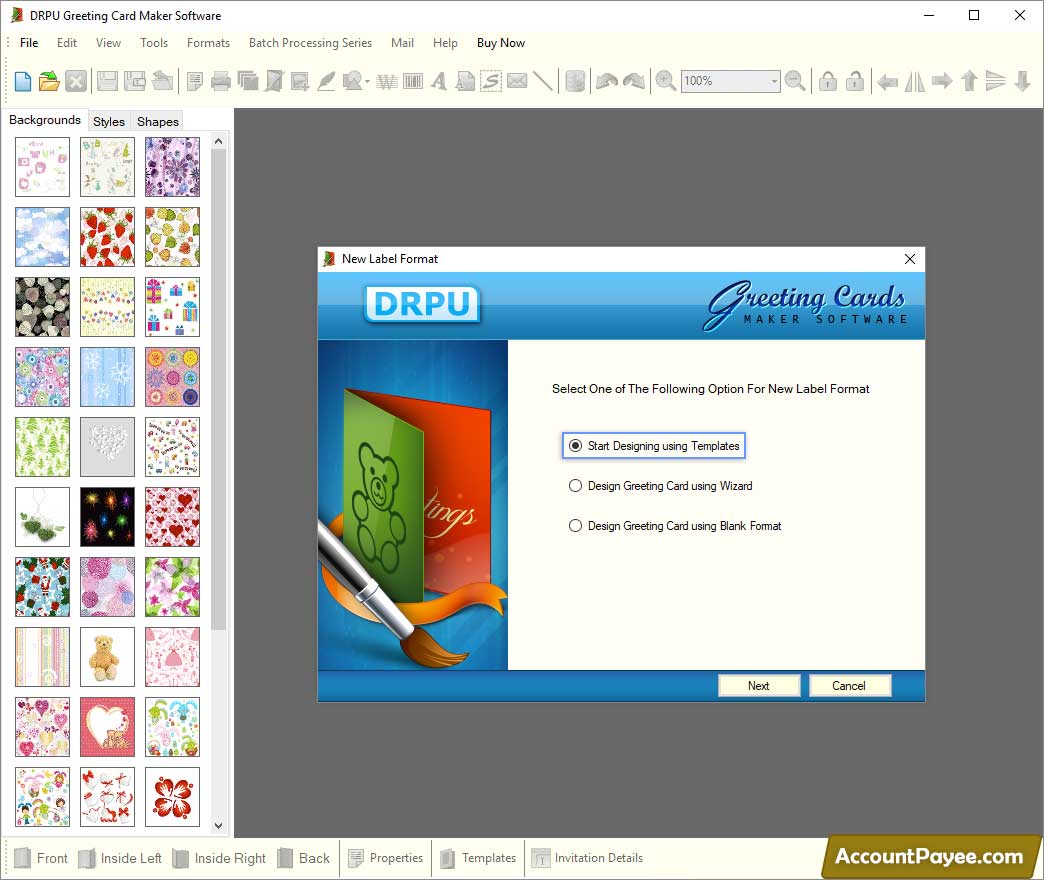 Select one of the following option for New Label Format and Click Next.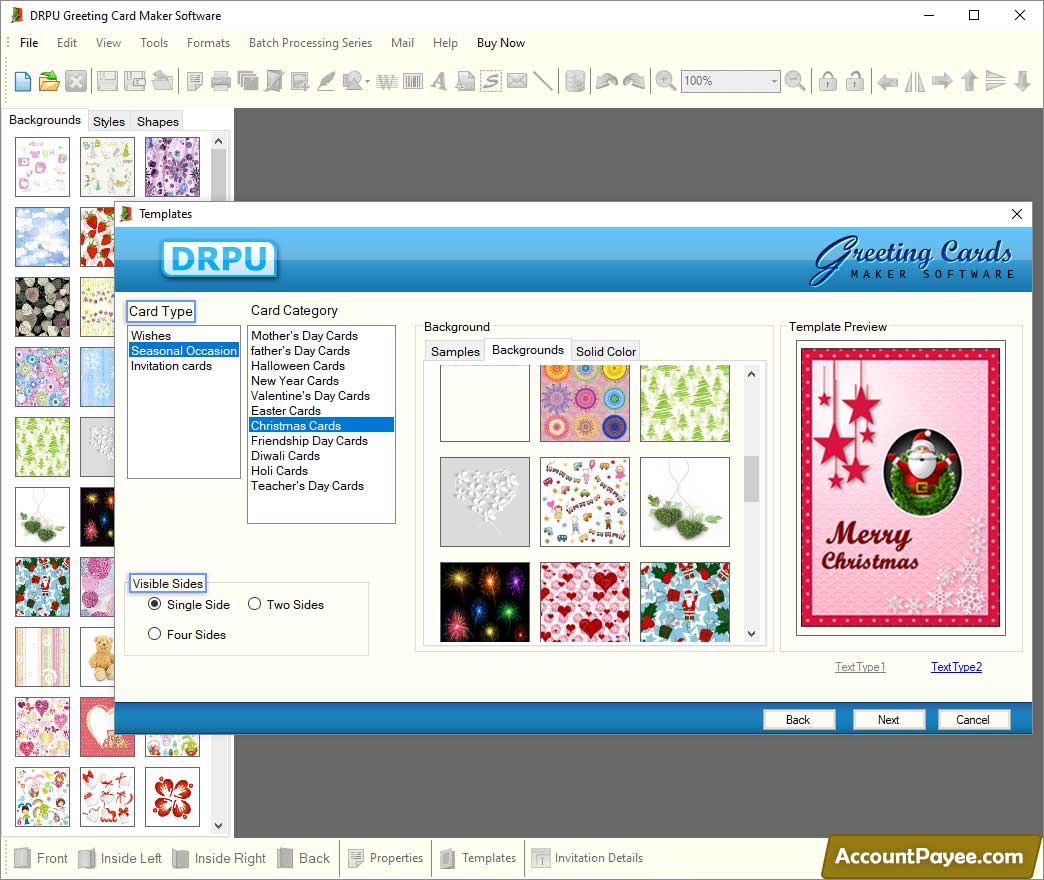 Select Card Type, Card Category, Visible Sides then add background.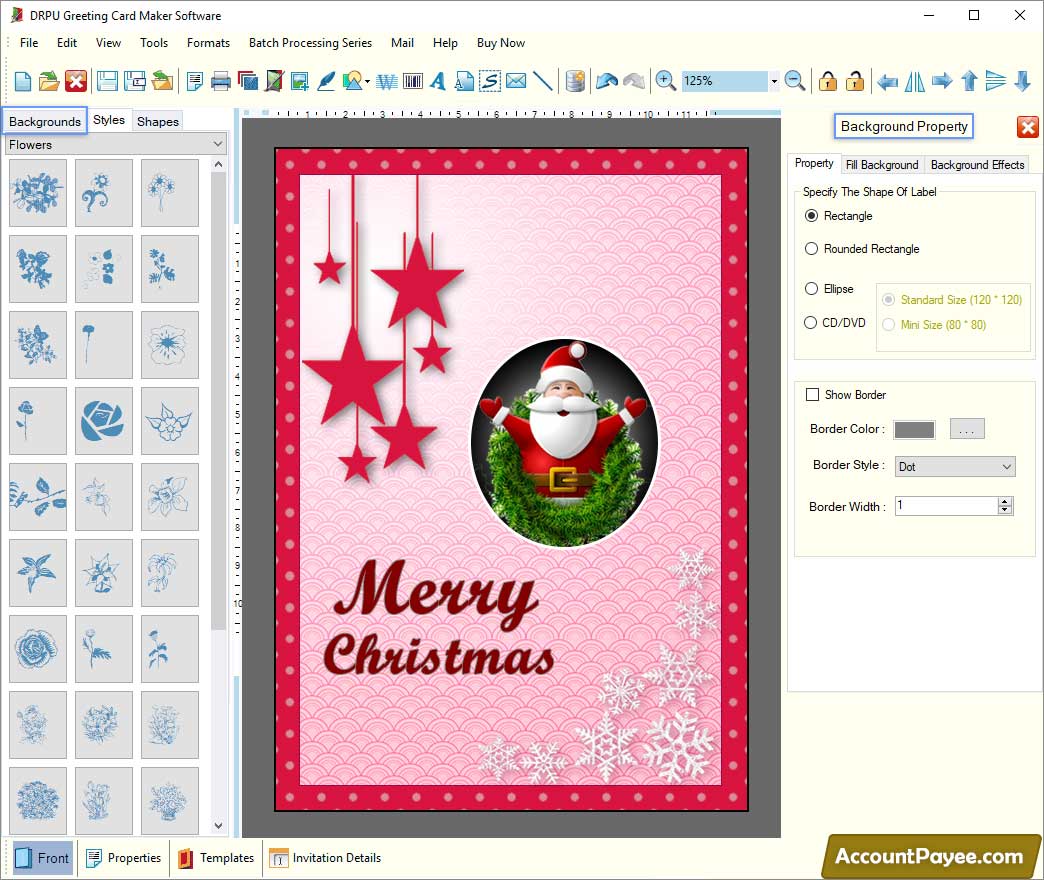 Specify the shape (Rectangle, Rounded Rectangle, Ellipse, CD/DVD) of label.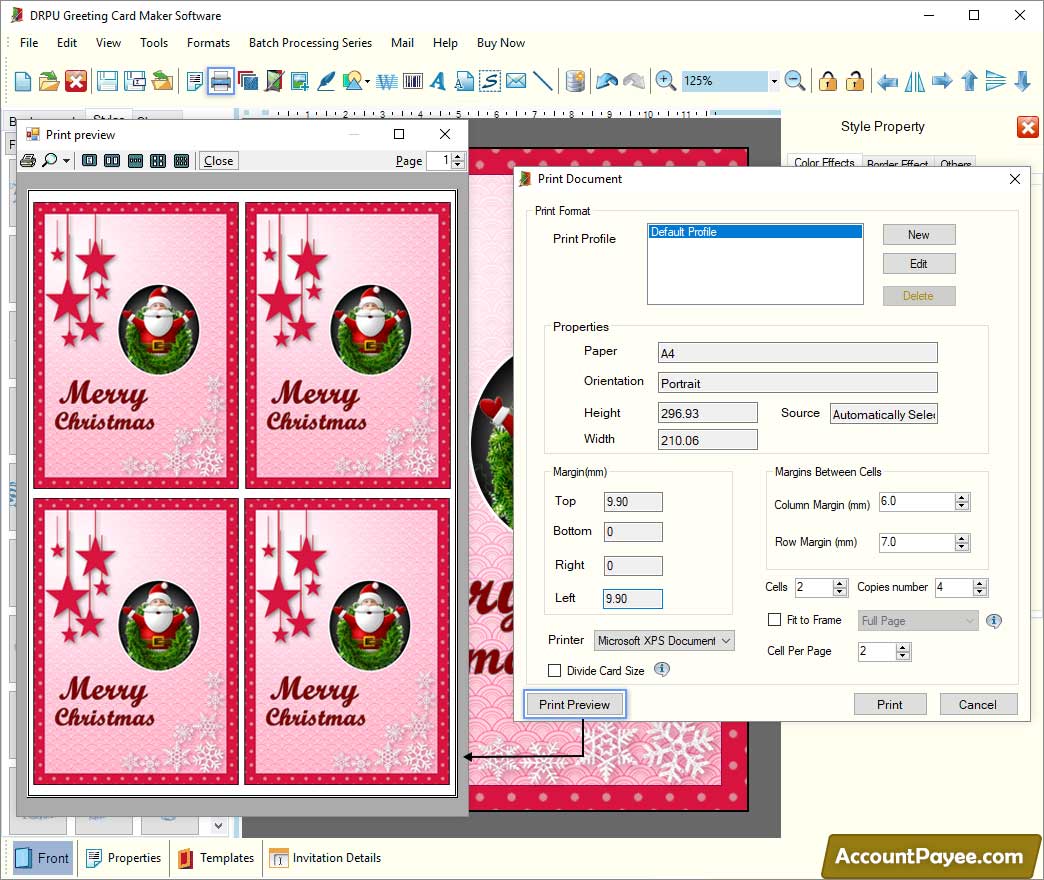 Set Print Format, Properties and Margin then click Print Preview.